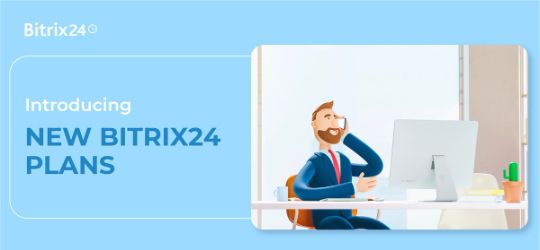 New Bitrix24 Plan coming 1st Aug 2021
On August 1, 2021, our current subscription plans (including the Free one) are going to be updated, with a slightly different set of features for each new plan. The changes will be rolled out gradually during the course of the next few months. As a result, some of the minor features that you are currently using may become unavailable and/or limited.

WHY ARE WE DOING THIS?

Being one of the very few companies that offer business software with an UNLIMITED NUMBER of users on the FREE plan, we take great pride in providing companies around the world with affordable tools for sales, marketing, and online collaboration - especially in times like these when the world has become so unpredictable and unstable. We're in this together, and we can only succeed if you - our clients - succeed.

However, everything comes at a price, and the price, in this case, is what we have to pay to keep our service (at least, its most vital features) available to all of you FREE OF CHARGE. That's why we had to take some measures - not critical, but still - to ensure your continued, free, and uninterrupted access to Bitrix24.

WHAT'S NEXT?

Basically, no action is required from you. You can enjoy your free access to Bitrix24 for as long as you wish. Still, we suggest you look into the new BASIC plan when it comes out on August 1. This plan is perfect for tiny sales departments and small businesses, up to 5 people. Here, you get an advanced version of CRM featuring rules/triggers, sales plan, and customizable access rights to CRM.

Bitrix24 Spring 2021 Release
This year changed the way we work, and Bitrix24 does its best to adapt to your needs. Now you will be able to work with tasks absolutely remotely, edit documents in real-time, hold video meetings with 48 people, process CRM payments from the online store and use smart processes.

Buy Bitrix24 license from BTXCRM and enjoy 2 weeks (14 days) extra on your subscription plan.
Want to try Bitrix24? Contact me at joyce@btxcrm.com and I will setup a trial account with full features for 30 days use.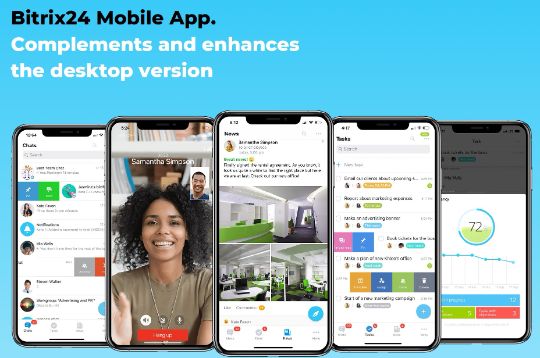 What is Bitrix24
Bitrix24 is an online workspace featuring tools designed tohelp you run your business easier and more efficiently. We'vegot task and project management tools, CRM, chats, videocalls, website builder, telephony, CRM marketing andanalytics, and so much more.
The beauty of Bitrix24 is that all of these otherwise individualtools are conveniently packaged in a single online service,seamlessly integrated with each other, and available to youvia a standard browser version, desktop app, or mobile app.

Oh, and we do not limit the number of users per account –you can have as many as you want. Grow as you go and scaleup with Bitrix24.

CRM
Your Company's Revenue Machine
CRM is the jewel in the Bitrix24 crown, our most advanced, innovative, and comprehensive business tool. Besides the obvious (lead management), our CRM is jam-packed with customer support and marketing automation features.

Use sales funnel and pipeline management to streamline your salesprocess. Generate repeat sales and run marketing campaigns via Facebook,Google Ads, email, messengers, and other platforms. In our SalesIntelligence center, you can track and analyze all the actionable metricsfrom your marketing campaigns.

Beautiful and modern design
Basically, Bitrix24 can do almost anything when it comes to sales andmarketing except… well, the selling itself. However, you will find that, with
our CRM, selling products and working with customers is as easy andconvenient as it gets.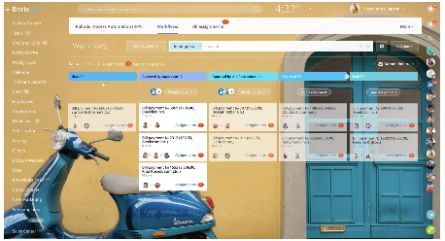 Bitrix24 has FREE license to use for unlimited users and no time limit.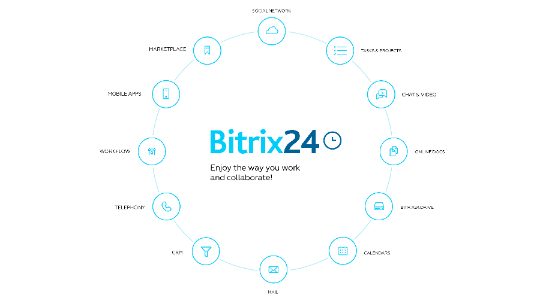 Purchasing Bitrix License through BTXCRM
You can buy a commercial subscription inside your Bitrix24 account, however, it's a good idea to consider placing your order through BTXCRM Solution. Subscription costs will be the same and we will bill you in local and accept different payment method like bank transfer, stripe, FPX, etc. Additionally, we provide product consultations & after-sale support throughout your subscription.

Extended Trial Option

BTXCRM can activate a full-fledged commercial subscription trial in your cloud account. Within Invite a partner functionality, we can activate a 30 day trial of any commercial subscription for you. A fully operational commercial subscription is much better for testing purposes than the basic Free trial period with its serious limitations.

Extended local support
BTXCRM can activate the Partner support chat at your cloud account which will replace Bitrix24 Support. It might be important for some of the clients in terms of time zones and local languages that are not available in official Bitrix24 Support;

Extra cloud subscription period for free
There are Bonuses for cloud subscription renewals with extended period purchased through BTXCRM. if renewed before subscription expiration there are free additional 2 weeks bonus for 12-months subscription renewals and free additional 1-month bonus for 24-months subscription renewals. This free bonus subscription extension is available ONLY when renewal is purchased through BTXCRM.

© 2021 All rights reserved.